Designers
.
Inventors
.
Collaborators
.
Partners
.
At Perellion, our goal is to create technical solutions for our clients by designing machinery through precision, expertise, and innovation.
Everything we do requires teamwork.
---
Cody Brown, Cofounder
Who we are
With 10–30 years of experience, our engineers bring groundbreaking ideas to machine design.
One of our engineers has partnered with a European company to develop a new aerospace material. Some of us have worked on teams that reimagined a new process for automation systems in commercial plane manufacturing. We all have foundational skills in engineering and work as subject matter experts in our field.
Every engineer who joins our team is driven by problem solving—especially complex problems—and attention to detail. We're passionate about learning new approaches and rethinking technical systems, so much so that it shows through in our hobbies outside of work as well.
What we do
It's simple. We strive for technical sophistication in everything we do so we can come up with the most durable solutions possible.
We develop practical and innovative machines for custom automation. Some clients come to us with an idea of what they want, while others only bring a clean sheet design problem. Our team is ready to take on new project proposals with a collective attitude of "the more outside-the-box, the better." While we leverage our existing knowledge in our work, we also aren't afraid to invent something new if needed.
This practical approach and our ability to collaborate internally and externally allows us to solve any type of manufacturing problem quickly. For example, we went from original concept to fabrication in 9 weeks on one project.
Because we value open communication and collaboration, we develop long-term partnerships with our clients. The more problems they have, the more we work to solve them.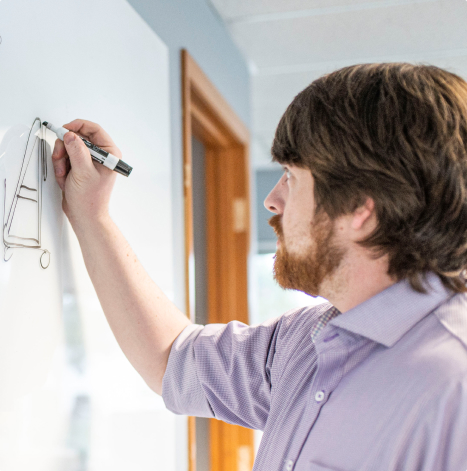 Our Culture
We strive for a culture built on transparency, curiosity, collaboration, and work/life balance.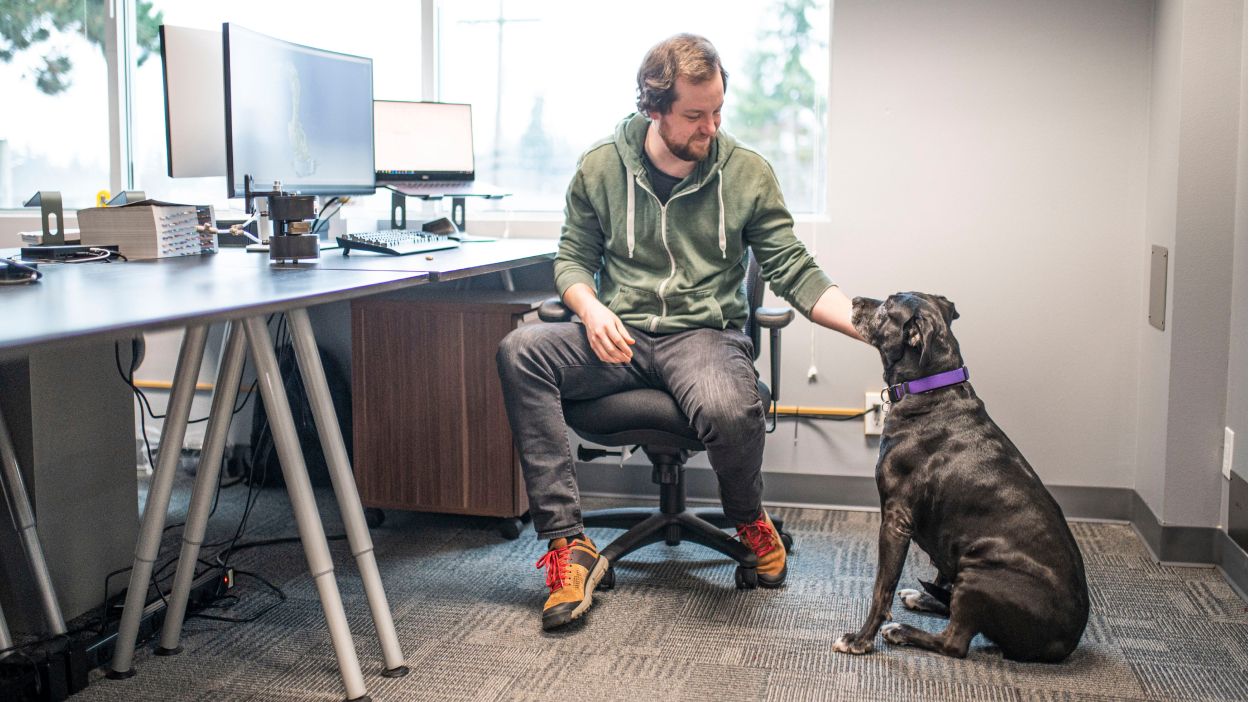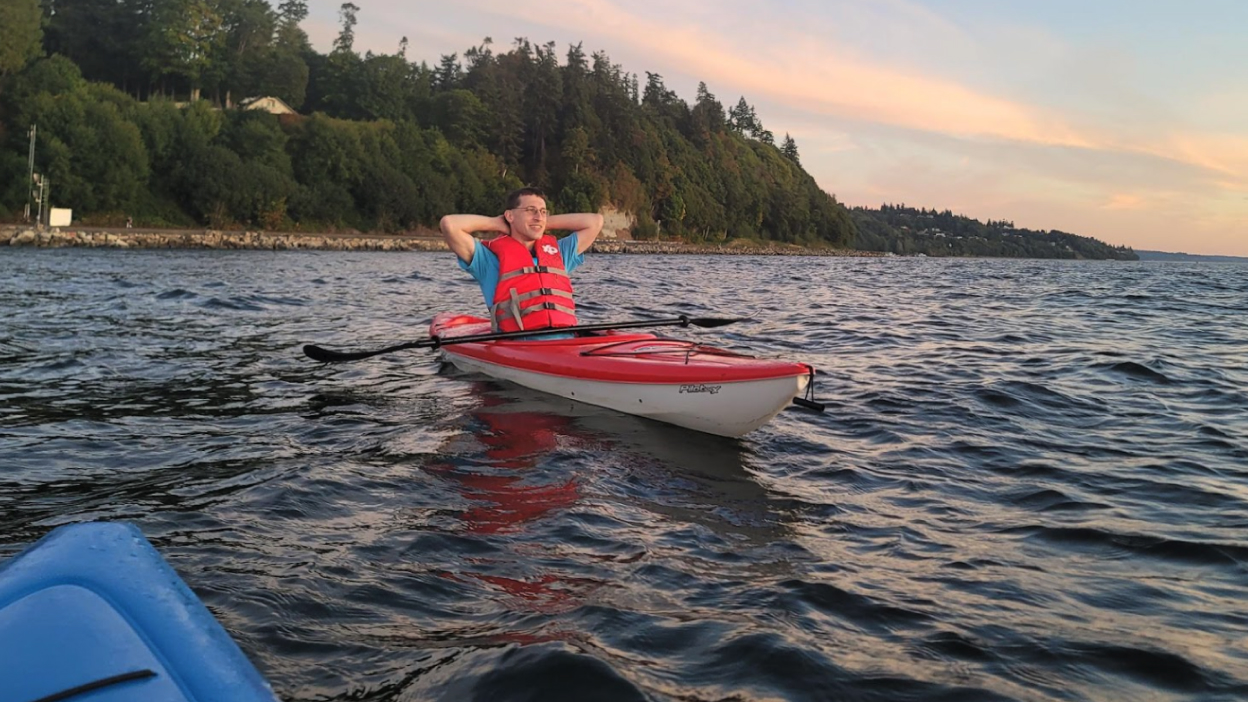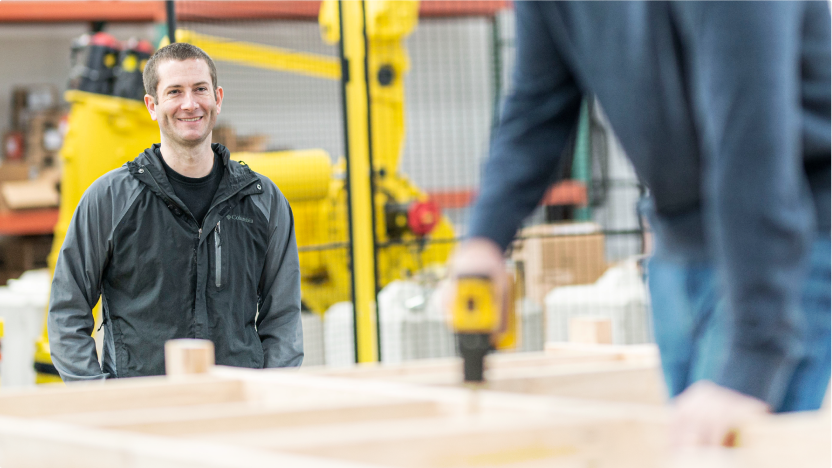 It's fun coming together to solve difficult engineering challenges.
---
Adrian Woodson, Engineer
Our engineers know that the secrets to success are communication and willingness to learn. That's how we've cultivated a highly collaborative environment where everyone has something to teach and everyone has something to learn.
Because we've cultivated a culture that thrives on solving challenges, we've created an open environment where new perspectives are valued and diversity is embraced.
Therefore, we seek to hire engineers who demonstrate their passion and communication and problem-solving skills first. Everything else can be refined on the job.
Certifications
We demonstrate our dedication to high-quality service by keeping our industry certifications and registrations up to date.
Quality
Our AS9100D and ISO 9001:2015 certifications demonstrate our unwavering commitment to quality. Clients come to us for our world-class engineering expertise, and because they know they can rely on us. The consistency and dependability of a certified quality management system is essential to our continued success as an industry-leading provider of custom automation and tooling solutions.
Cyber Security
We've achieved 100% compliance to NIST SP 800-171, and when CMMC is rolled out, we will seek certification. Nearly every one of our projects involves extremely high-value intellectual property and often regulatory controlled data. Our customers trust us to make investments in our IT systems and maintain business processes to ensure their proprietary information stays confidential.
Defense Services
Perellion is ITAR registered with the DDTC and maintains a compliance program around our relevant business processes. Engineering data for items on the United States Munitions List including aircraft, rockets, and spacecraft must be protected from access by non-US persons under US law. At Perellion, we know upholding export regulations is crucial to the work we do.
Get in touch
Have a problem that needs solving? Or just want more information? Let's discuss.
Address:
3616 S Rd # C1, Mukilteo, WA 98275
Send message
(Perellion was) selected for their creative engineering and expertise in complex automation, and ease of collaboration.
---
Program Manager at a Fortune 100