We love solving hard problems
.
That's why we have experts with a variety of capabilities. From planning to implementation, we focus on simple and precise solutions.
Machines & Automation
We build innovative machines that save space and manual labor. Every aspect of our automation services ensures clients receive a product that minimizes risk and accelerates production for a manufacturing process that results in prime scalability and uptime.
(Perellion was) selected for their creative engineering and expertise in complex automation, and ease of collaboration.
---
Program Manager at a Fortune 100
Custom Machine Tools
Clean sheet design to customer's specifications
Robotic Systems
Fully integrated systems with custom engineered end-effectors
Composite Automation
Elegant solutions for improved composite part throughput and cost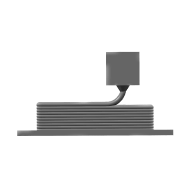 Additive Manufacturing
Enabling the next generation of manufacturing capabilities
This team has some of the best resumes around for automated aircraft assembly.
---
CTO at an aerospace prime
Aerospace & Defense
With top-of-the-line precision and some of the best engineers in the industry, we lead innovation in aerospace and defense machinery.
Aerospace deep-dive
Wing and Fuselage Assembly
Assembly tooling and material handling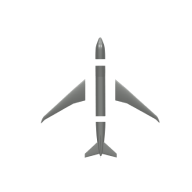 Final Assembly Lines
Positioning systems, ergonomic access solutions, and integrated metrology
Composite Fabrication
Automated layup and trimming operations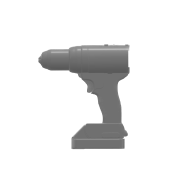 Drilling and Fastening
Robotic systems and custom machine tools
Manufacturing & Logistics
We believe in exploring all possibilities before deciding on the safest, smartest, and most cost-effective solution. Our pragmatic team tests for all parts of material management, planning, and execution.
Overall, everyone is quite happy. (This is a) major upgrade in that process.
---
Senior Engineer at electric aviation company
Assembly Lines
Integrating subsystems together into a finished product
Layout and Material Flow
Planning out your factory to meet rate efficiently
Material Handling
AGVs, positioners, and overhead lifting equipment
Assembly Tooling
Fixtures, jigs, and assembly aids
You definitely got us where we needed to go. Thank you for your help on this.
---
Lead engineer at a food automation company
Design for Manufacturing
Taking prototype designs to production readiness
Factory Layout Planning
Making the most efficient use of the space available
Automation Feasibility
Identifying where automation can add the most value
Process Development
Helping customers develop and refine process parameters
Get in touch
Have a problem that needs solving? Or just want more information? Let's discuss.
Address:
3616 S Rd # C1, Mukilteo, WA 98275
Send message
Some of the cleanest and clearest reports I've seen.
---
Blue Origin Stress Analyst